Formidling af spanske fliser, sanitet og badtilbehør til forhandlere i hele Norden
Formidling af spanske fliser, sanitet og badtilbehør til forhandlere i hele Norden
Formidling af spanske fliser, sanitet og badtilbehør til forhandlere i hele Norden
Formidling af spanske fliser, sanitet og badtilbehør til forhandlere i hele Norden
Formidling af spanske fliser, sanitet og badtilbehør til forhandlere i hele Norden
Formidling af spanske fliser, sanitet og badtilbehør til forhandlere i hele Norden
Formidling af spanske fliser, sanitet og badtilbehør til forhandlere i hele Norden
Formidling af spanske fliser, sanitet og badtilbehør til forhandlere i hele Norden
Formidling af spanske fliser, sanitet og badtilbehør til forhandlere i hele Norden
Formidling af spanske fliser, sanitet og badtilbehør til forhandlere i hele Norden
Formidling af spanske fliser, sanitet og badtilbehør til forhandlere i hele Norden
Agency of spanish tiles, sanitation and bathroom furniture
Tile manufacturers from Spain etc.
In ( ) is indicated in which countries I represent the factory: (SCAND – all of Scandinavia), DK – Denmark, SW – Sweden, NO – Norway. You will find links to the factory if you click on the logo.




CODICER95 (SCAND): offers the biggest assortment of retro and marrakech tiles in 25×25 and hexagonal 25 – not to forget the biggest assortment of modular porcelain series within my supplier portfolio.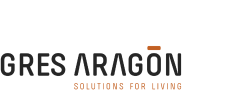 GRES ARAGÓN (SCAND): Spain's biggest producer of extruded clay – klinker – in a huge number of sizes and mono color designs including special pieces. Gres Aragón also offers technical lines for ventilated facade, anti-bacterial tiles for industrial kitchen etc as well as swimming pool concepts.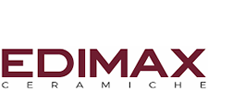 EDIMAX ASTOR (DK): Specialist in imitation of natural stones – as close you get to the real deal within ceramics.
See the beautiful tile trends in these catalogues















We are social
Follow what we are posting on Instagram at @larsjeppe67